Intuitive Point Of Sale Software For Shoe Stores
Keep your business on top of the trends with shoe store POS. It is an all-in-one retail solution that allows you to manage your footwear business in a more advanced and brilliant way. You can access all the details of your business operation with just a single click. At the same time, you can make your business perform better and faster. It is the intuitive point of sale software for shoe stores that your customers love, and it helps you make smarter decisions and stay one step ahead.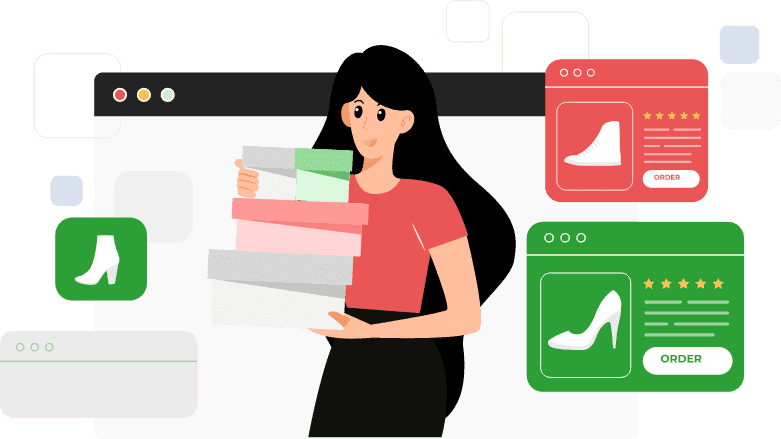 Strong POS For Shoe Store
Howmuch is a powerful and robust shoe store point of sale that every retailer loves. It has high compatibility and it can efficiently run on any server, including Windows, iOS, and Mac. With Howmuch point of sale systems for shoe stores you can manage your business inventory in a more accurate and organized way. Its automated capability allows you to add, edit, or delete any stock detail with just a few clicks. It saves you time and money and transforms your retail experience in a straightforward, fast, and yet effective way.
Feature-Rich Shoe Store POS System
Howmuch is a complete point of sale and its feature-rich capabilities make it more unique. It is more than just a shoe store management system. Howmuch helps you keep track of your inventory. It is packed with wonderful features, and with Howmuch shoe shop point of sale systems, you can keep track of your customer's database, including their contact information, purchase details, and all. You can also generate a highly successful marketing and promotion campaign as well to attract customers and boost sales.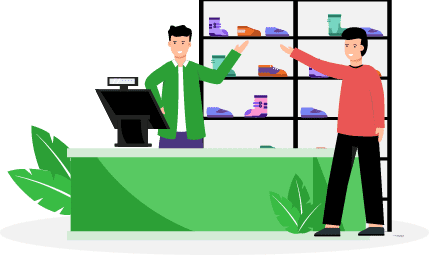 Why do customers choose Howmuch shoe shop point of sale software?
Automated Marketing And Promotions
---
Howmuch footwear POS software makes it easy to throw an exciting end or mid of season or mid-season sale and excites your customers every time. You can easily stay connected with your customers through email and SMS marketing features. Howmuch has an automated discount management service that creates coupons, vouchers, and discounts and creates successful promotional strategies to improve the efficiency of your shoe store. Howmuch shoe shop pos software is the modern digital point of sale software technology.
Streamlined Inventory Management
---
Howmuch provides a reliable inventory management solution. Its top features include stock control, bulk product import, inventory level reporting, partial or full inventory counts, and many more. That is why it is considered the best in line inventory management solution for shoe stores because it gives retailers a bird's eye view of their store. You can easily sell the best and most demanding products using Howmuch because it truly understands customer interest and your business requirements.
Control User Permission
---
Howmuch provides users with the authority to control access permission. The user can easily grant certain rights and roles to specific employees, thus protecting the business's confidential information. Howmuch point of sale shoe shop make it easier for the manager to operate multiple employees. Similarly, you can create your own rules for managing your business operations in a certain way while you can always keep a firm check on how well your employees are performing. Howmuch speeds up the service and increases efficiency.
Boost sales
---
Howmuch POS system for shoe stores controls everything in real-time and maximizes the sales performance with its clear visibility into operations. Howmuch provides an exceptional experience online and in-store, and it lowers the operating expenses. Howmuch is an easy-to-use point of sale software system for independent retailers that provides accurate reporting and forecasting. Howmuch boost the sales of a shoe store with a simple yet fast point of sale software. It is a cloud-based solution that is accessible everywhere.
Frequently Asked Questions