Spare some time and get a Demo of Howmuch POS and enhance your knowledge. Our technical experts do hard work for you to provide you with better services and polish your skills.
Enter your email here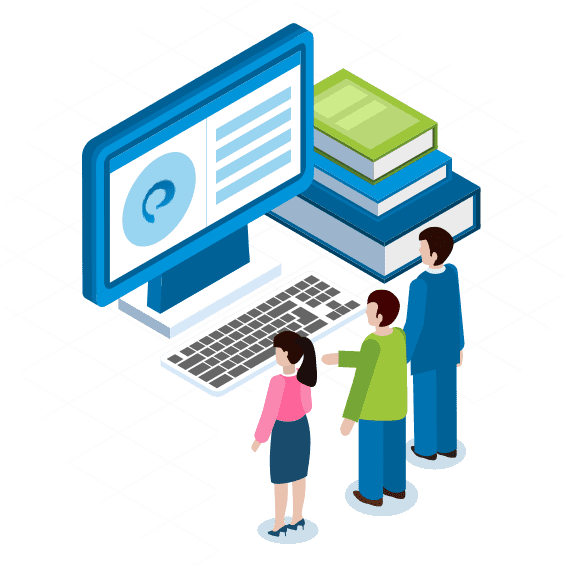 Demo video
Get access to Howmuch POS basic Demo and discover the latest technological trends in the retail industry. Explore our How-to's tutorials and get the most out of Howmuch right from the initial level.
Click to View
Book a Consultation
Book a free consultation with howmuch and seize the opportunity to learn the ways through which you can level up your business.
Contact
On-Boarding Services
We understand that onboarding is not an easy process but our customer's onboarding is our top priority and we make sure to have an easy, honest and clear process.
We recommend you familiarize yourself with our product and service in order to maintain smooth onboarding with us. All you must have is:
Internet speed
Hardware device i.e. laptop, tablet, and mobile phone
Howmuch Point of Sale Software
Our onboarding process is highlighted below. Please consider our few ideas in order to know where to begin and where it will reach:
Foundational Account Step
You are building your business on Howmuch Cloud-based Point of Sale Software therefore, it is important to start the process with our foundational step of account creation and set up.Create Your Account and store on Howmuch POS by following the simple sign-up procedure.
For a quick overview please see the video on HOW TO SIGN UP TO HOWMUCH? & Create Your Store
Get Familiar With Howmuch POS
After store creation, Get yourself familiar with the howmuch point of sale technology. Review all the resources and explore every functionality or feature and then go ahead.
Organize or Set Up Inventory
After the foundational account is set up the next move is to organize and set up your inventory. Add products to your store and update the prices.
Ready To Go
After the account is set up and store creation is complete, you may organize your inventory and install the Howmuch POS App on your gadgets and then you are ready to go online. Tada, that's it.
FAQ's
Need Help?
Read Popular Questions
How I'll get registered with Howmuch POS?
You can quickly get registered with Howmuch POS winormal a minute. What you are required to do is fill up the registration form accurately. Enter your basic details, like your name, contact information, password, and store details, then click the Register button and enjoy Howmuch cloud-based Free POS software.
Why I'm not receiving any verification code?
SMS delay happens due to poor network connection. Hit resend button or check your provided email. If you still do not receive the verification code, please contact our support team at "info@howmuch.pk" OR call them directly at +92 300 0554082.
I'm not getting much understanding regarding Howmuch Features?
How I'll install Howmuch POS build?
During the store creation, this is the last step. To download the appropriate POS build, please visit this link
https://www.howmuchpos.com/download
and download our latest build of Howmuch Free POS software.
Does Howmuch POS will be compatible with my business?
You can use Howmuch POS to sell almost anywhere, including brick-and-mortar stores, markets, and pop-up shops. It has revolutionary cloud-based Free POS Software that will streamline your chain stores and departmental stores. Howmuch POS is compatible with every kind of store. It perfectly fits fit for Grocery Stores, Pharmacies, bakeries, bookshops, medical stores, milk shops, Toyshop, Electronic Stores, and Superstore business operations. It also functions smoothly for the Tyre and spare parts shop, furnishing market, electronic and hardware stores, warehouses, furniture shop, gifts, jewelry, and flower shops. Howmuch POS keeps the hassle away from you.
Does Howmuch provide technical support services?
Howmuch provides 10/7 technical support to our customers. No matter wherever you are. You can always rely on our customer support service. There is also an available Chat option. In case of any query, you can leave a text message. Our customer support service is always ready to address your issues.